Michal Wachstock •
Personalization, Mar 07, 2023
6 Creative Ideas to Make Personalized Videos to Grow Your Brand
It is 2023 and it's safe to say that videos have become one of the best ways to promote your brand and reach the right audience for your company. After all, no one can deny that the most popular social networks are exactly the ones that focus on this content format.
But there are so many videos online, how can yours stand out?
No one can give you a formula that will guarantee 100% success and virality. But, you should consider creating personalized videos that speak to your audience directly and display the values you and your business stand for.
That's why it's worth exploring top-notch creative ideas for making personalized videos that will help grow your brand and leave a lasting impression on your viewers.
Pay close attention, these are some of the best ideas to promote your business relying on video.
Video Marketing Ideas: Why You Should Care
The popularity of YouTube with its 1.7 billion monthly unique viewers is a clear sign that video material is in high demand.
It's no surprise that 86% of firms have already integrated video into their marketing strategy, and 92% of marketers think that video is an important component of content development. It is obvious that you must consider this content style in order to advertise your company.
However, determining what types of videos to create can be a challenge. Have no fear, though since there are numerous options available, including how-to videos, compelling social ads, case studies, webinars, and so on.
The key is to begin by developing a video content marketing strategy with SEO in mind. By understanding what people are searching for, you can better decide which type of video to produce.
That should be the cornerstone of the best marketing idea you can come up with while incorporating personalized videos.
Additionally, it is important to recognize that different platforms have their distinct audiences and therefore require different types of videos. That is the number one reason why it is crucial to identify where your target audience is spending their time and tailor your videos accordingly.
With careful planning, you can create engaging videos that cater to your audience's needs, whether it is an Instagram video, tutorial, or any other type of video content form and video content ideas.
6 Creative Ideas to Make Personalized Videos to Promote Your Brand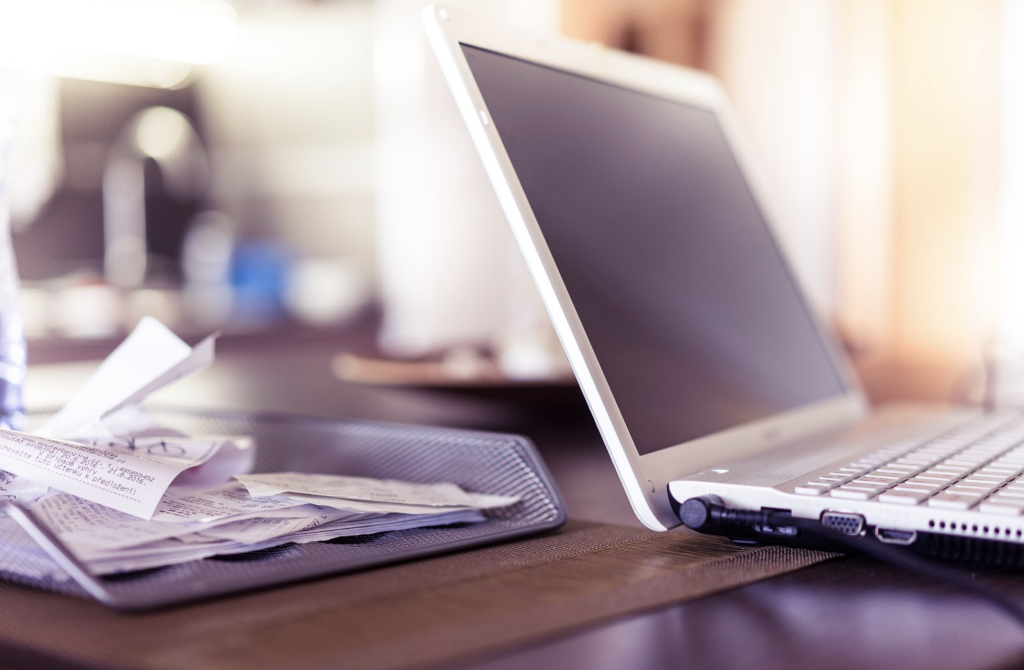 Let's walk you through the most popular video marketing ideas for small businesses that will help you promote your brand.
Take advantage of major video platforms and social media
Social algorithms now prioritize video content over static images and text, giving businesses that post videos a significant boost in visibility.
To maximize engagement, it's important to create scroll-stopping social content, particularly on Instagram and Facebook ads, where video content can help you stand out from the competition.
This is particularly important for businesses paying for ad space as part of their marketing campaigns. By using videos to promote special offers, seasonal promotions, or new products, you can effectively capture the attention of your target audience and increase ad views.
Additionally, the LinkedIn algorithm loves video content, and research shows that 59% of executives enjoy watching videos on the platform, making video content an excellent choice for B2B businesses.
Twitter, on the other hand, is a popular platform for B2C marketers, and videos receive three times more engagement than your average tweet, making them a smart choice for businesses looking to target consumers.
By implementing video content into your social media strategy, you can increase engagement, build brand awareness, and attract new customers considerably.
People love explainers
Now that you are aware of the fact that including videos on your website can be great for improving your SEO since it can increase the amount of time visitors spend on your site and reduce bounce rates, it's time to find out how explainers fit in.
These videos are typically short, engaging, and designed to explain complex ideas or concepts (your products) in a clear and concise way.
There are several compelling reasons why organizations should invest in explainer videos:
Increased audience participation: Explainer videos are an excellent approach to capture your audience's attention and keep them interested in your material. They convey information through graphics and storytelling, making it easier for viewers to absorb and retain the information offered. This can result in improved engagement, more time spent on your website, and, eventually, better conversion rates.

Improved brand awareness: By making an explainer film, you can highlight your brand's personality, values, and stories. This can help you connect with your audience more deeply and raise brand awareness, which is especially advantageous for new or lesser-known firms.

Cost-effective marketing: Compared to traditional advertising methods, creating an explainer video can be relatively affordable, particularly when you consider the potential return on investment. Don't forget one important thing - these videos can be shared across multiple platforms, including social media, email, and your website, making them a versatile and cost-effective marketing tool.

Improved SEO: Explainer videos can also help improve your website's search engine rankings. Video content is known to keep visitors on your website for longer, which can improve your bounce rate and signal to search engines that your content is high-quality and relevant. This can ultimately lead to higher search engine rankings and increased traffic to your website.
Video testimonials work like a charm
This is, hands down, one of the best ways and methods to persuade potential buyers about a new product or service - show them what your happy and satisfied customers have to say about it.
You've most likely seen websites with consumer ratings and comments, but have you considered going a step further?
Making video testimonials may be a very effective approach to selling your brand and increasing its visibility and recognition.
You contact some of your satisfied customers or clients and ask them to speak on camera about their experience with your product or service.
Finally, share these movies across all of your social media platforms.
Don't forget to say thanks!
You may be familiar with the majority of the business video concepts mentioned here. However, have you considered the idea of sending a video expressing your gratitude?
It is firmly believed that sending personalized videos to individuals is the ultimate way to demonstrate your appreciation. Engaging with your customers after a purchase can generate positive word-of-mouth recommendations and encourage them to become repeat customers.
After creating your video, you can effortlessly embed or link it to your existing thank you email. Alternatively, for customers who consistently make significant purchases or have shown loyalty to your brand, why not create a personalized video specifically for them?
Transform your blog posts into videos
If one of your blog posts has gained traction, it may be worth considering transforming it into a video. This is a proven method and it deserves its place among the best marketing video ideas.
Utilizing the blog post as an outline for your video can help you save time on content creation while still producing high-quality, informative content.
When creating your video, try to infuse it with creativity and imagination. You could use props or set up storytelling scenes to illustrate the ideas presented in your blog post.
Whiteboard videos
Whiteboard videos, also known as video scribing, have gained immense popularity due to their visually appealing nature and cost-effectiveness in production. With just a camera, tripod, good lighting, and someone skilled in drawing, you can create a captivating whiteboard video.
To create a compelling whiteboard video, select a relevant topic that aligns with your product, such as demonstrating how your product can solve a common problem or offering a tutorial on how to use it.
Use a combination of drawings and text to convey your message, engaging your audience visually and intellectually.
To enhance the impact of your video, experiment with different playback speeds, slowing down or speeding up your clips as needed to emphasize key points.
Making a Brand Video: Tips You Need to Hear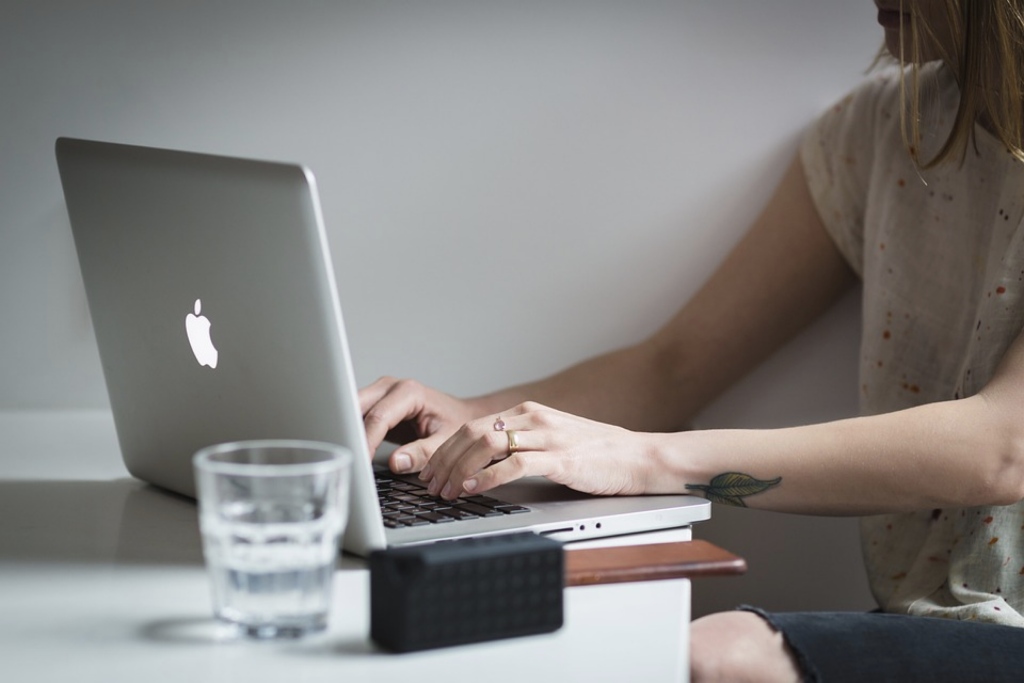 If you want to create an impressive personalized brand video, follow these tips:
Determine your target audience to tailor your video content to their needs and preferences.

Research other business videos for inspiration and ideas to stand out in your industry.

Choose a video style that aligns with your brand personality and message. The tone and style you choose make a world of difference when it comes to video marketing.

Develop a clear outline or script to guide your video production and ensure that your message is communicated effectively.

Consider using an online video maker with ready-made templates and content to streamline your video creation process if you don't have enough time and resources to handle this on your own.

Share your video with your audience using a trackable link to monitor engagement and measure success.

Keep track of your video analytics and adjust your content strategy accordingly if your engagement rates are low.
What is a good brand video? You will know once you master the tips listed above.
Final Thoughts
Personalized videos are an effective and creative way to pique people's interest and hold their attention. This is a clear indication that your company should use this content format.
You can make personalized videos that not only show the personality and values of your brand but also connect with the people you want to reach by using the creative ideas in this article.
Now that you've had a chance to learn about some of the best and most creative ways to do so, it's time to start recording and get down to the business. Take what you can from this article-piece and you'll see the results in no time.