Michal Wachstock •
From the Team, Dec 19, 2022
Introducing Carlos Gabriel Silva Stédile: Bling's First Remote Employee
Carlos recently joined the Bling's R&D team as our first remote employee. On a recent visit to Israel, we had the opportunity to sit down with him and learn more about his background as a developer.
The Unexpected Journey of a Military Brat Turned Computer Scientist
Carlos lives in Jatai, a small city located in the middle region of Brazil. He grew up in a family with a military background, which meant moving around a lot. At the age of three, his father bought a large, white computer with a screen and some games for him to play with. This early exposure to gaming sparked a love for computing that has stayed with him ever since.
Some of the places that Carlos has lived: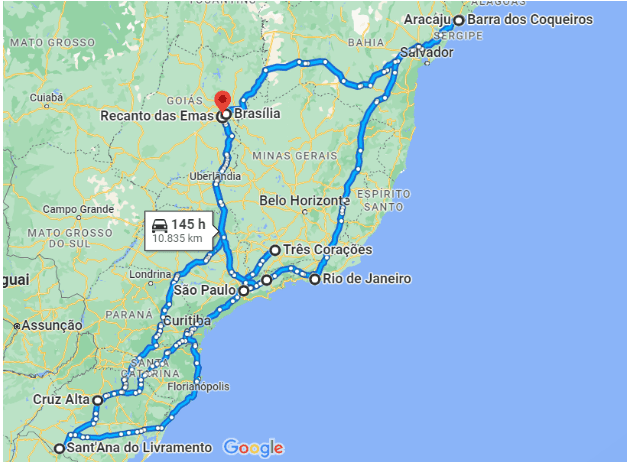 Fast forward to high school, where Carlos was planning to study psychology. Many of his friends were interested in computer science and convinced him to take the entrance exam for a public university. Despite having little knowledge about computer science, Carlos passed the exam and went on to study computer science.
In the end, the friends who had encouraged him to take the exam did not pass and did not go on to study computer science. This left Carlos as the only one in the group to pursue a degree in the subject.
From University Dropout to Predicting Dropouts with AI
It's interesting how life can take you on unexpected journeys and how the support and encouragement of friends can make all the difference. In this case, a love for gaming and a supportive community helped lead Carlos to a successful career in computer science.
When Carlos first went to university, he wasn't very applied and didn't put in the effort needed to, and as a result, after two years, he had to drop out. His father, who was in the army, was transferred to São Paulo and he was unable to transfer to a university there. But after leaving university, he realized how important education was in his life. So for most of 2015, he studied hard and prepared for the national exam.
In 2016, he started his university journey in a new city. As a determined student, he was eager to learn and make the most out of his time at the university. He quickly connected with professors and began conducting research in the field of AI and virtual and augmented reality.
Through his work with these professors, Carlos learned about the potential uses of augmented reality in psychology, specifically for treating phobias such as arachnophobia and fear of flying. He also conducted research on the use of virtual reality to help with the treatment of fear of public speaking and general anxiety and gamification in university education, specifically using a tool called Kahoot.
After a year of research and tests using gamification with university classes, he found that students were able to learn and retain information much more effectively than with traditional teaching methods. This experience taught Carlos the value of combining technology and education.
From the gamification research, he created a model that would help teachers identify students at risk of dropping out of university using data from Kahoot. The answers students gave on Kahoot and the test results were used as a predictive factor for dropping out. Creating a neural network to analyze the results, he was able to predict which students were most likely to drop out. The results were impressive. Before implementing this AI, the university had around 80% dropout rate for its computer science program. But with the help of AI, the teachers could focus more on students that were identified as possible dropouts and increase the number of students completing the CS course.
He even published some articles about his research!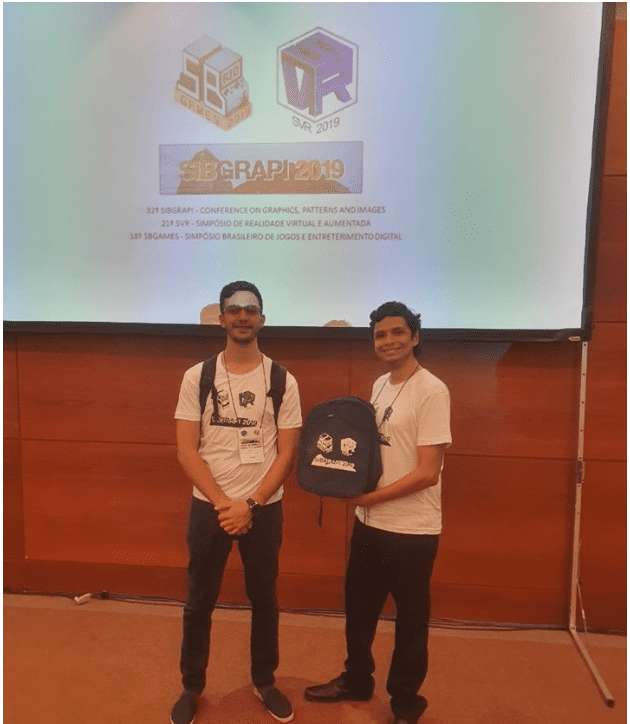 The "Breath of Fresh Air" That is Working at Blings
His first roles coming out of school were as a freelancer. He found most of these opportunities through the internet, specifically on LinkedIn. In July, he updated his profile with his experience, and soon after, he was contacted by someone from Blings. His initial interview with Blings founder Yonathan was a bit rocky. But overall, he is glad that he was able to find Blings and become a part of the team.
"Working at Blings is the best job I've ever had. The people here are really nice and they know what they're doing. In contrast to other companies I've worked for, the managers at Blings actually understand the development process and don't just make arbitrary requests. It's been a breath of fresh air," said Carlos.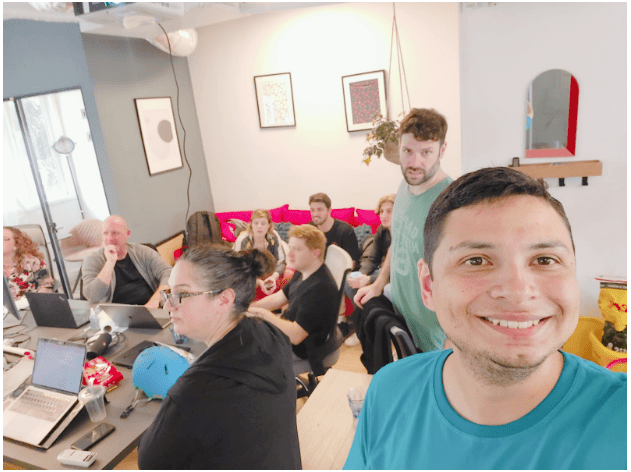 One thing that really stands out to him about this company is the product. Blings offers a level of customization that is truly impressive and it's clear a lot of thought was put into it.
In today's world, interactivity in video has become an essential tool for both marketing and content creation. Blings has developed a powerful tool that allows anyone to engage with their audience in new and exciting ways.
On a personal note, he is also looking forward to the day when his girlfriend finishes university and they can travel the world together and pursue their dreams.
Overall, he is excited about the future and the potential of the product to help people connect and engage with their audience through interactive videos.