Blings Experience •
Best Practices, Apr 11, 2022
How Personalization in Marketing Affects Customer Awareness?
Personalization marketing is a form of marketing tailored to the specific needs and interests of an individual customer. In the past, mass marketing was the predominant method of companies adopting a one-size-fits-all approach to their marketing campaigns.
Personalization marketing is a form of marketing tailored to the specific needs and interests of an individual customer. In the past, mass marketing was the predominant method of companies adopting a one-size-fits-all approach to their marketing campaigns.
In today's hyperconnected world, customers expect personalized service in business interactions. The importance of having a personalized strategy cannot be undermined.
As a CMO, you need to view personalization as a vital component of their marketing strategy.
Epsilon research shows that customer expects personal experience when dealing with companies. Personalized customer experiences help improve sales and increase loyalty among consumers and prospects. Everyone enjoys being recognized as a unique human being.
Companies can now collect real-time customer data to tailor their marketing messages. It also helps build customer loyalty in the future.
This allows companies to build more meaningful relationships with their customers and leads to more effective marketing campaigns. Personalized marketing is often seen as a more sophisticated form of marketing, as it requires businesses to have a deep understanding of their customers.
But 39% of the companies find it extremely challenging to create a personalization strategy for their customers.
In this guide, we'll be shedding light on how your brand can create ever-lasting impacts through personalization.
Let's understand personalization first.
What does personalization mean in marketing?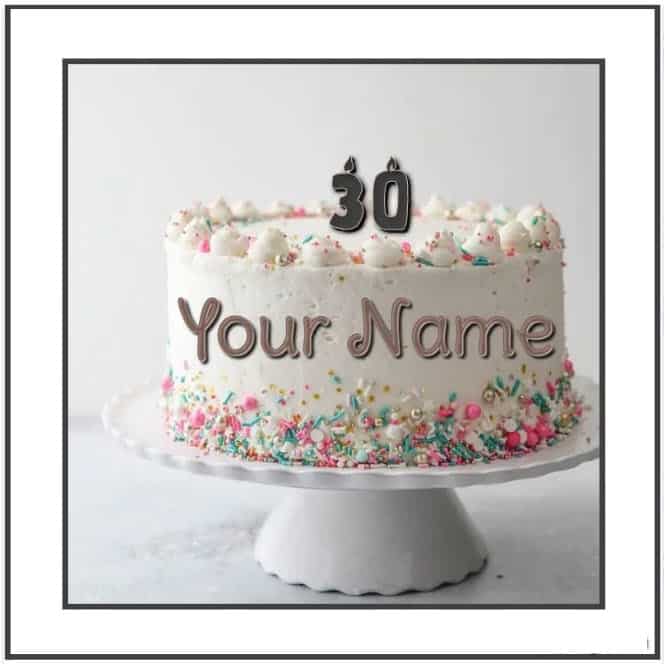 Personalized Marketing is a marketing strategy designed by tailoring a product's message to specific audiences. Among the information are interests, buying habits, online shopping histories, purchasing pattern, and so on. Personalized marketing involves analyzing your contact information for content you send via SMS and other platforms.
McKinsey and Company conducted a survey, which concluded that 71% of customers expect businesses to deliver personalized interactions, and 76% of them became frustrated when this didn't happen. During the COVID-19 pandemic, 75% of consumers switched to a new store, product, or buying method that offered a personalized experience.
What is the personalization of products?
Product personalization or customization happens when you deliver products according to the customer's style, color, and preferences. So, let's suppose you are in the business of stitching custom suits. Would one size really fit all customers?
No.
Every dress has to be stitched based on your customer's preferences. Alternatively, if you're selling custom T-shirts online, let customers decide more than just the size or design. Take it one step ahead and allow them to write their favorite logo or text on their shirt.
What is the personalization of content?
Content personalization refers to the landing page copy, emails, social media designs/copy, and other website content tailored to customers' preferences and likes.
For example, you are a big shoe brand. It is just not possible to run one advertising campaign for both genders.
Even one campaign for each isn't enough. You should have ads, campaigns, and landing pages tailored to provide a positive customer experience. If you're targeting males, Gen Zs and millennials will have different preferences than executives and businessmen. That's why your website content should be personalized according to each market segment.
What type of personalized content is the most effective?
Retargeted ads, personalized emails, and interactive quizzes are the most common types of personalized content. But videos are now gaining traction in delivering personalized experiences.
Personalized videos have proven to boost sales by 20%, enhance retention rate by 68% and ramp up conversion rate by over 6 times.
But how do you create personalized videos at scale?
MP4 has been the de facto video format for at least 2 decades and is the technology that allowed the shift from text-based content to video-based content with compressed layers of video, audio, subtitles, and images.
When an MP4 file is rendered and compressed, it loses flexibility and agility. Rendering takes time and resources resulting in a one-to-many model for video creation and distribution. When was the last time you felt the level of recognition and understanding from a video that you have come to take for granted on websites, emails, and social media?
MP5, the revolutionary new technology by Blings, allows you to create personalized and interactive videos at scale without having to go back to the design team. This technology keeps the layers of video/audio open until it reaches the end device at which point it is called and rendered in no time.
If you haven't, go ahead and sign up for our free trial at Blings.io and unlock the true potential of making personalized videos at scale.
How personalized customer services impact customer engagement?
In today's competitive marketplace, providing excellent customer service is essential for businesses wanting to retain and attract customers. Part of providing excellent customer service is offering personalized services tailored to the individual customer's needs.
By personalizing the service experience, businesses can create a more engaging and enjoyable experience, which can lead to increased loyalty and satisfaction. In addition, personalized customer service can help to build relationships with customers, as well as create repeat business. Here are the benefits explained in more detail.
Generate more revenue than competitors
According to research by McKinsey, personalized customer experiences generate 40% more revenue than businesses who don't. Over the coming years, this means generating an output of $1 trillion in value.
78% of customers are likely to become repeat buyers from businesses that offer personalization. With recurring purchases, businesses can get a better sense of customer information and data, which will help them to refine the personalization experience and create better offers tailored to an individual's needs.
Amazon is a great example of this. Every time someone makes a purchase in their store, it recommends similar products based on the purchasing patterns of other customers. Amazon has sophisticated algorithms to track sales and offer highly personalized products relevant to the customer's needs. The entire process of recommending relevant content has helped the company retain its position as the world's largest e-commerce giant.
Boost customer satisfaction
A positive personalized customer experience has a direct impact on the success of a business. It results in a 20% higher rate of customer satisfaction and results in up to a 30% increase in employee engagement. Companies utilizing marketing personalization have provided up to a 3x return to their shareholders as compared to rivals who didn't personalize their services.
Reduce business risk
71% of customers expect personalization in a Mckinsey survey. Businesses, in today's highly competitive environment, are always at risk of losing customers. But if you play your cards right, and shift more focus on creating personalized offers rather than advertising to the masses, your risk of doing business will reduce.
What are the trends in personalization?
Digital personalization and 1-on-1 experiences will remain trending in 2022 and beyond. Here are some of the hottest personalization trends to watch for:
Machine Learning will get priority - When your business has multiple data points for millions of customers, you'll need the tools and technologies to make sense of it. Artificial intelligence and machine learning utilize sophisticated algorithms to cut the time and effort it takes to segment, identify and process user data. By studying this data science, you can develop intelligent chatbots, and offer services that ensure personalized customer service.
Hopping on the Metaverse bandwagon - Brands are increasingly investing to have their digital presence in a virtual world, also known as the Metaverse. It has opened new avenues for companies to create meaningful personalized experiences. You can sell clothes, food, and anything else in Metaverse, just as you do in real life. By 2026, nearly 25% of netizens will spend at least 1 hour every day in the virtual world. This is a huge opportunity that you can cash on.
Conduct customer surveys - Allowing customers to fill in their data while making a purchase will help you to better provide them with personalized recommendations. Many e-commerce companies conduct surveys and ask their customers about the buying experience. Then the businesses use this data to create marketing strategies and deliver products/services tailored to consumer preferences.
Provide a loyalty program - When you have data uniquely relevant to each customer, you can offer loyalty programs such as a 15% discount for life on repeat purchases. There should be personalized offers for each group of customers.
Conclusion
There was a time when personalization used to be value addition. Today, it's a vital part of the marketing plan. You need to enrich a customer's experience to increase engagement and cement your authority as a reliable brand.
Key Takeaways:
93% of companies experienced a boost in sales after personalizing search engine marketing campaigns.
Website personalization and email personalization increased conversions by 61% and 65%, respectively.
Recommendation System for Amazon nets in 35% of annual revenue by recommending products to users based on their previous purchase history.
83% of consumers are willing to share their customer data as long as businesses offer a personalized experience when they collect information.
78% of customers are more likely to buy from businesses that offer personalized customer experience.