Michal Wachstock •
Best Practices | Video Marketing, Dec 26, 2022
Personalized Video: The Key Things You Need To Know
Personalized video is one of the most effective marketing communication tools. Read on to learn how it can help your company grow.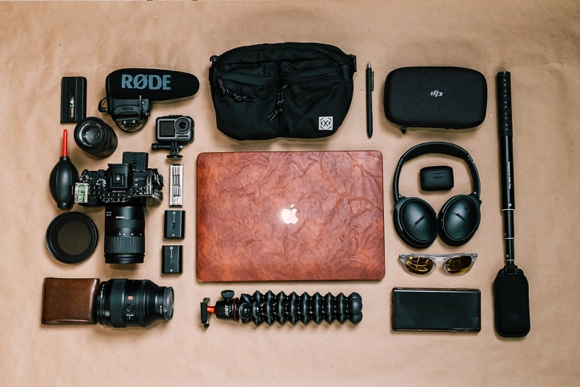 Remember when having your name in the email subject line looked like a ground-breaking innovation? That time is long gone.
Businesses need a more robust and systematic approach to compete in today's crowded marketplace.
That's where personalized videos come in. They are the ideal method to pique your audience's interest and engage them. Let's take a closer look at how personalized videos can help you drive more results for your business.
What Is Personalized Video?
A personalized video is a video that targets a single viewer. It develops on the video personalization platform by evaluating the user's demographic information, such as name, location, browsing history, etc., to present them with a video that will appeal to their interests.
Effective video personalization entails much more than simply adding someone's name to the subject line. Your prospects must feel like you're talking directly to them one-to-one, telling a story tailored just for them.
Since there are a thousand ways to tell a compelling story, you also have countless creative options to approach personalized video. There are a ton of use cases and proven benefits of how custom videos help you stand out from the crowd.
How can you benefit from Personalized Videos?
Video personalization, such as displaying the recipient's name, email, professional title, profile photograph, or other relevant information within the video, can significantly influence the viewer and increase their willingness to engage with the content.
There are more benefits as well:
Stand Out 
In today's information-cluttered age, your audience is constantly bombarded with unsolicited content. It would be best if you had a strategy that goes beyond sending out generic marketing messages to get their attention.
Make sure that you are more than just another brand in the crowd. Signing up with video personalization software like Blings allows you to provide your prospects with interactive and personalized videos built with real-time data to ensure the most relevant communication.
Reach Goals
Whether you want to increase brand awareness, educate viewers, create leads, or achieve any other specific business goal, personalized videos help. They enable users to see themselves in the content and personally connect with the brand.
Since successful marketing has always been about establishing great connections between customers and businesses, personalized communication is a trustworthy method to achieve your company's objectives.
Build Trust 
A well-crafted personalized video allows you to establish strong relationships with your customers. People feel better about the brand when the content speaks directly to them. It shows that the company values them as real individuals.
With personalized videos, you won't be among the numerous random companies in their inbox or social media feed. Instead, the Blings video personalization platform gives you the power to foster a more engaged and connected audience.
Increase Revenue
Personalized videos are one of the most effective methods for revenue generation. They ensure that your material is as relevant as possible, resulting in more views, higher conversion rates, and, ultimately - increased revenue.
Fast-food franchise McDonald's incorporated personalized videos to boost their revenue. Blings' personalized video software enabled direct database integration to include the viewer's activity in the video, resulting in an impressive 350% increase in sales!
Attain Higher ROI
Whopping 87% of marketers claim videos to give them a good ROI! Therefore, without a doubt, personalized video marketing is a cost-effective strategy. Moreover, it allows you to win the "attention war" and engage with prospects on an emotional level.
With Blings' abilities to generate video variations in real-time and on-demand using the most accurate data, you can be confident that your videos will bring real, tangible results.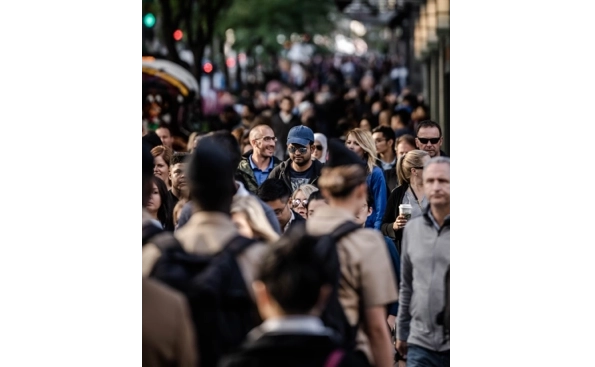 Types of Personalized Videos
Personalized videos enable you to enhance the customer journey and communicate with your prospects at virtually every level of the sales funnel. And it is up to you to decide the exact type that will yield the best outcomes for your goals.
The best way to make this decision is to base it on the data you have about your customers. For instance, if you have a database with personal information, leverage those details to tell a captivating story. Always keep your customers' needs in mind to create a video tailored for them.
Here are descriptions of the two types to help you decide on the custom video type you want for your strategy:
Hyper-Personalized Videos
A hyper-personalized video is a one-on-one video with your prospect, where you speak directly to them. It is crafted according to extensive research on a person, and your company can use it for various purposes, including internal communications, customer service, sales prospecting, etc.
Account-Based Personalized Videos
With account-based personalized videos, you address multiple customers in the same account. These videos contain similar messages that approach the whole account rather than each prospect individually.
Why Make Personalized Videos?
Customers are more skeptical of sales methods than ever before. You might encourage them to let down their guard by crafting a personalized video.
Personalized videos are engaging, shareable, highly interactive, and dynamic when created with Blings. Thus, they are the finest approach to conveying your message in a memorable manner that will keep people coming back for more.
This way, people will perceive your brand as one that values its customers and, most importantly, invests time and resources in cultivating these relationships.
Remember, your customers are tired of worn-out sales phrases. They want (and need!) brands that understand them and interact in a uniquely personalized way. Make the most of that opportunity with personalized video software Blings.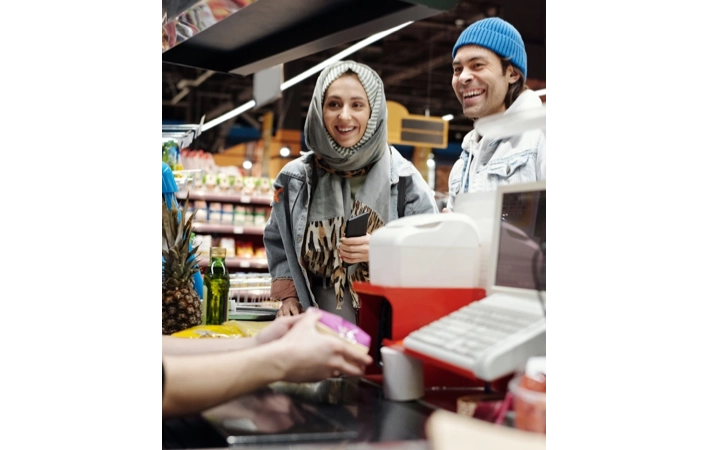 Where to Use Personalized Videos?
To get started with personalized videos - 
Discover various options for using video personalization.
Personalized Video Email
A personalized video is a fantastic method to increase the effectiveness of your email campaigns. Personalized video emails with event invitations, product offers, or business updates will increase email conversions.
Along with the increase in numbers, they also elevate your brand image in your customer's eyes. Therefore, personalized video emails should be essential to your marketing plan.
Account-Based Personalized Video Marketing
Account-based personalized videos are incredibly scalable because you interact with several people with similar interests. This type of video marketing is ideal for addressing a team or organization and yields exceptional outcomes if well crafted.
Ensure the best results with a feature-rich video personalization platform that enables you to create videos that address your target audience specifically.
Customer Service and Support
Every customer is unique, so they undoubtedly encounter different issues. It is critical to cater to each of them, which is what personalized videos can help with. You can create videos to explain how to solve a problem or navigate an issue.
Moreover, you may schedule personalized videos as a reminder for contract renewals, product release announcements, and other occasions.
Sales Personalized Video 
Using Blings' various customization tools, your designers can quickly and efficiently create compelling sales videos. With stunning personalized solutions, you can increase click-through and open rates while providing a unique approach to sales.
Use videos to introduce yourself, show new product features, or thank customers for their loyalty. Custom videos help build a strong connection with the audience regardless of how you employ them.
Social Media (Facebook & Instagram)
Social media offers a wealth of information about your potential customers. Use that data to create personalized content that resonates with the people you want interested in your brand. Video personalization enables you to generate explainer and case study videos that capture the attention of your prospects.
You can post personalized video ads on Instagram stories or launch a personalized video campaign on Facebook to wish your users a happy birthday, anniversary, or holiday.
LinkedIn Personalized Video Messages
LinkedIn allows personalized videos as a way to connect with prospects or professionals. Your company can use the videos to create a video campaign, deliver a pitch, or support marketing efforts. In either case, customized videos help with your LinkedIn brand representation.
Personalized video messages on LinkedIn enable unique communication that adds the ideal amount of personality to your business endeavors.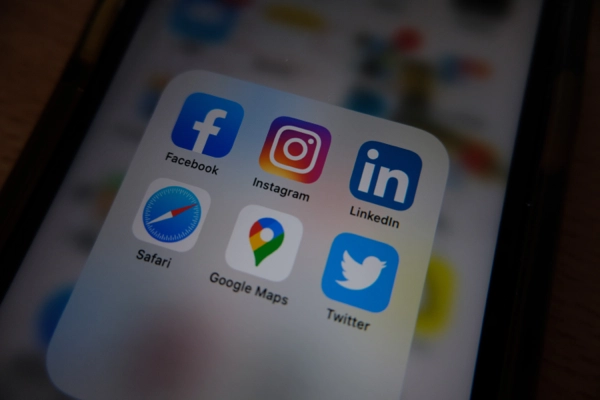 What Should You Look For In a Personalized Video Platform?
When looking for the best video personalization platform for your company, the following points may help you to make the right choice.
Ensure it works nicely with your current design procedures so you can start making beautiful videos right away without wasting time and resources learning new technologies.

Opt for the personalized video platform that acts as an extension of Adobe After Effects. This simplifies the process of creating interactive, personalized, and dynamic videos. With a single click, the video converts to an

MP5 file

with all its valuable features.

Choose the one that helps you create videos at scale and doesn't charge per usage. The goal is to develop and distribute as many videos as possible, so ensure the pricing model supports that aim.

Go with the video personalization platform that allows your team to edit, update, and A/B test content even after it has been created. This feature extends the life of the video and makes the ROI even higher.
Blings proudly meets these requirements while providing additional features such as real-time personal control, A/B testing, and more. We utilize state-of-the-art technology that enables you to integrate different interactive tools into videos, allowing you to understand your audience better and ensure higher customer engagement.
If you want to connect with your audience through interactive, dynamic, and personalized content, the Blings personalized video platform is the way to go!
Personalized Videos Are Here To Stay
91% of consumers claim they are more likely to interact with brands that provide personalized content and offers. So, if you haven't already, it's time to start utilizing personalized videos for your business goals.
Blings, a personalized video platform, assists you in creating interactive and dynamic personalized videos. With our robust video personalization software and countless dynamic possibilities, you can easily develop emotional relationships with your customers and provide them with real-time information about your business or product.
Sign up with Blings today - start creating beautiful, tailored videos and growing your business.