Michal Wachstock •
Video Marketing, Mar 13, 2023
Top 7 Tips To Create Video Content Strategy
We're in 2023 and it seems like video is the hottest content form that most people enjoy on a daily basis. There are dozens of video streaming, creation, editing, and marketing services available and that makes it difficult for marketers to navigate through this huge space.
To do a good job at fully taking advantage of video, it is essential to create and stick to a video marketing plan that optimizes this powerful content form while conveying the right message to your audience.
That's why you need to keep reading and learn more about the essential tips to help you come up with the best possible video content strategy out there.
Top 7 Tips to Create Video Content Strategy
Remember, video content is a content format that you must use to make your brand shine. If you still haven't invested in video marketing, it's high time you did so.
But, you should keep these tips in mind while doing so.
What are your goals?
The first thing you need to take care of before you do anything else regarding video marketing is establishing clear goals and expectations.
What do you want to achieve with your video marketing strategy?

How will that fit into your existing marketing strategy?

Do you want to reach more people or drive awareness around your products?
Whatever you opt for, make sure that your video marketing goals align with the general objectives of your company.
A decent and easy approach to identifying goals is to first evaluate what your competitors are doing, then set benchmarks for yourself, and finally create a list of video content formats that would best suit each objective.
You can filter your video marketing content by end goal through:
Awareness: These videos introduce your brand to the viewer and should be created for brand recognition. Snappy, humorous, memorable, and entertaining videos like behind-the-scenes content and interviews work well.

Consideration: Now that a user is aware of your brand, you can use video marketing to address their pain points. How-to tutorials, product explainers, and educational videos can engage and prompt the viewer to take action.

Final decision: Your brand has won them over, and the viewer is ready to commit. Now, focus your video marketing strategy on staying relevant, building loyalty, and advocacy. Customer testimonials, case studies, and video tutorials will help consumers get the most out of your brand.
2. Who is meant to see your videos?
To create an effective video marketing strategy, it's crucial to customize each piece of content to your buyer's persona.
Understanding your target audience will allow you to produce video content that resonates with them, using a tone of voice that they understand and can relate to.
For example, if your aim is to reach young Gen-Z consumers, you should utilize content that is relevant to them, such as TikTok dances, memes, and bytes from popular celebrities. Given our decreasing attention span, short-form and snappy videos are the perfect formats to capture their attention and interest.
Your video content strategy should portray the right personality that appeals to your audience to make a lasting impression.
It's crucial to highlight your brand's personality through your videos and ensure that it aligns with the personality of your target audience. This way, your video content will be more memorable and resonate better with your viewers.
3. Your videos need to be coherent and concise
If you want to boost the number of views for your videos, you need to provide sufficient info that can help viewers decide whether to watch it or not.
People, nowadays, just skim through the video titles before deciding to watch it and that is perfectly reasonable. But, watching entire videos or skimming through them is not as easy as it is with blog posts or other written text formats.
That is why it is not realistic to expect viewers to choose a 5 or 10-minute video over a quick scan of text or visuals.
To solve this problem, there are a few approaches you can take.
First, it's crucial to write an accurate and informative synopsis that highlights 3-4 key benefits that viewers will gain from watching the video.

Additionally, if your video has a narrative structure, it can be helpful to plot out the main points to give viewers a better idea of the content.

Another effective approach is to transcribe your videos. This allows viewers to read the content in a text format, which they can skim-read before deciding to watch the video. Furthermore, transcribing your videos can help search engines crawl your video content and improve your overall search engine optimization.

Videos need to be optimized for conversions too
The main goal you need to keep in mind that comes right after you've attracted a person to watch your video is to get the most out of that action. Yes, you need to focus on conversions. Optimize your videos for conversions.
But, what can you do to stimulate video conversions? What do you need to focus your video content strategy on?
Including a clear call to action is crucial.
To achieve your objective, whether it's generating leads, making sales, or initiating a conversation, ensure that your video contains a direct message from the speaker, a link to your landing page, share buttons, and other features that make it easy to engage with the video.
Determine the best publishing time.
Analyze and identify the best time to share your video to gain the most views in the first 48 hours. The more views you receive, the more YouTube and similar video publishing platforms will recognize the relevance of your video content to other viewers.
Offer incentives.
To encourage people to watch and engage with your videos, offer immediate incentives such as discounts, free white papers, giveaways, or links to free courses. This needs to be consistent throughout your entire video content strategy.
Be creative with your content.
Make your videos interactive, and entertaining, and show viewers how your content can help them. Try different things, such as short or long video formats, to determine what works best in terms of conversions.
Provide multiple options.
As viewers have varying preferences, offer 2-3 options for customers to select from, such as email, contact forms, text messages, or phone calls. Do not forget to do this, this is the final 'gate' that needs to be passed if you want to convert!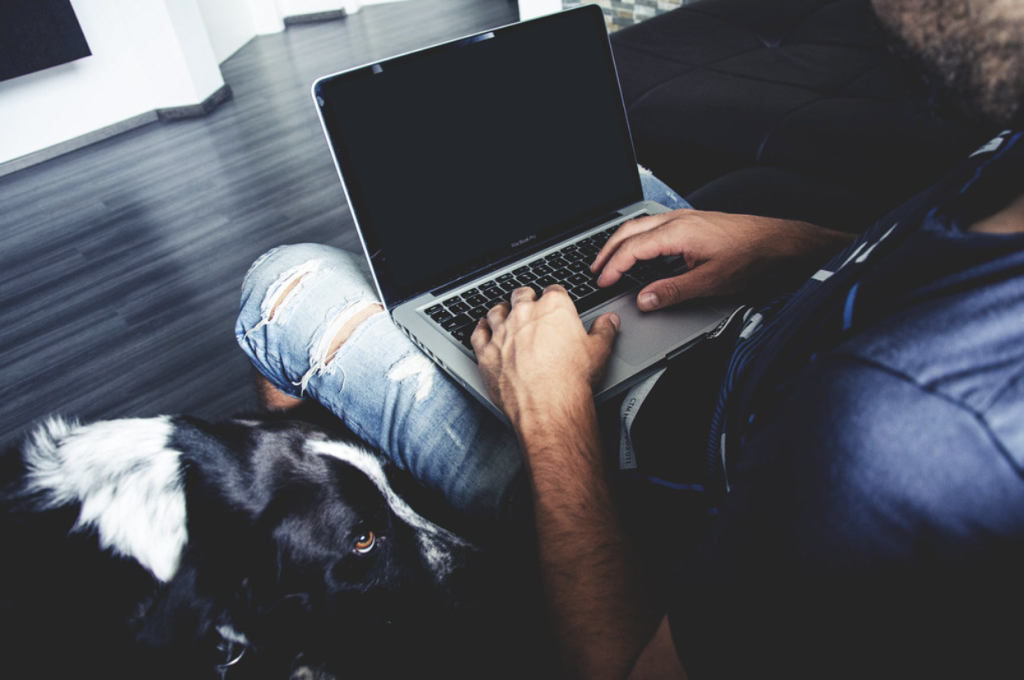 Choose the right platform
Each social and marketing platform has its unique benefits and shortcomings. The same applies to the measurements of success.
That's why it is important to choose the right platform for your video content strategy. For example, some businesses like to have a distinct social media video marketing strategy for content that will only be published on platforms such as TikTok, Instagram, or Snapchat.
Hence, video content crafted for these platforms needs to be concise, and captivating, and it needs to convey and communicate your message in a blitz (a few seconds).
On the other hand, longer videos can be published on streaming websites, Facebook, and LinkedIn, and embedded on websites or used in email marketing. Product videos can even be used in paid digital ads or on third-party websites, and sometimes on television.
By hosting your videos on one platform, you can easily share or distribute your content wherever and whenever you need to.
Additionally, streamlining your video hosting platform allows you to keep track of your campaign and repurpose videos for future use.
Boost your video content strategy's reach
Let's say that you have prepared a video content strategy and that you are ready to take on the world with it. It would make sense to aim at a decent reach, right?
Well, before you start, you should keep these points in mind if you want to make the most out of your video content marketing efforts:
Engage with your viewers. Invite your audience to share their opinions and respond to comments posted below your video. For live videos, you'll receive instant notifications when someone leaves a comment, and it's your job to acknowledge their feedback.

Invest in promoting your videos. Facebook and YouTube are effective advertising tools that can help you reach a large and targeted audience. You don't need a huge budget to gain subscribers and exposure; just craft a compelling introduction, understand your target audience, and customize your settings.

Incorporate video into your overall marketing campaign. Video is just another format for presenting the same information you have in blog posts, web pages, podcasts, white papers, and other content. Ensure that you create informative content for all these formats, including videos.
7. You also need to measure your video content strategy success
Let this be the final tip you'll read in our video content strategy mini-guide for today - measure your success!
You won't be able to deliver a successful strategy if you fail to keep track of key performance metrics. That's why it is important to ensure that each outcome you measure, whether it's engagement rate, views, shares, or comments, is consistent with the initial video content strategy goals.
Assess your metrics to determine what is working and what needs fixing. You may find a pattern during peak periods or low engagement rates during quieter periods.
These ups and downs are fine and they happen to everyone. But, you need to be patient and analyze (to learn) as much as you can about the performance of each video you produce if you want to deliver and execute a successful video content strategy.
The Most Popular Video Platforms 2023
Let's take a look at some of the most popular video platforms in 2023. If you decide to go ahead with your video content strategy, it might make sense to upload/share your videos on these.
YouTube
With 2.6 billion users globally, YouTube is the most widely used video-sharing platform. If you're searching for a user-friendly platform to share your videos and live streams with a broad audience, YouTube may be an option for you. You can upload videos for free and customize privacy settings to public, private, or unlisted.
However, if you're a larger brand or creator, you may find YouTube's security settings inadequate, and the upload times can be lengthy. Therefore, if you're seeking a more dependable and secure content platform, you may want to explore other options.
Vimeo
Vimeo is a video creation and sharing platform that is popular among businesses that produce a significant number of videos for their consumers, interactive video events, and live streams.
You can easily record using your external camera, webcam, or screen and add your own music, text, and graphics using Vimeo Create.
The platform offers various privacy and security options, including private links and password protection, making it a suitable choice for video hosting.
Riverside
Riverside is a top choice for content creators of all types who need an online video platform. This browser-based tool simplifies the recording process for you and your guests, without requiring software downloads or complex systems to learn.
Despite its simplicity, Riverside delivers unparalleled audio and video quality, featuring uncompressed video up to 4K resolution that's recorded locally on each participant's device. This means that the final product doesn't depend on internet quality.
TikTok
Yes, TikTok had to find its way here simply because it is most likely the biggest social platform focused on short-form video content.
With millions of users globally, this platform is a must if you want to reach new people. This is especially true if you plan on showing your products to Gen Z and younger demographic groups in general.
Final Words
Take another good look at the tips you have here. Keep them in mind if you want to craft and execute a successful video content strategy.
Make a roadmap, schedule regular checkpoints, and never lose sight of your video marketing goals. Also, keep in mind that it may be necessary to make adjustments every six months or annually. But, this depends on your business's needs and preferences.
Last but not least, before you start your next video content strategy, make sure that every team member is involved and on the same page.